Pure Magnesium Sulfate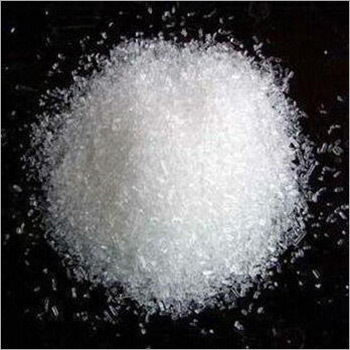 Pure Magnesium Sulfate
Product Description
Pure Magnesium Sulfate is a chemical compound with the formula MgSO4. It is also known as Epsom salt, which is a commonly used name. The compound is made up of magnesium, sulfur, and oxygen atoms.
Pure Magnesium Sulfate is a white, crystalline solid with a salty taste. It is soluble in water and forms a colorless solution. It is commonly used as a source of magnesium in various applications, such as in fertilizers, in the preparation of medicines, and as a component of bath salts and foot soaks.
Magnesium sulfate is also used in the treatment of magnesium deficiency, eclampsia, and pre-eclampsia in pregnant women, and as a laxative for constipation. It can also be used as a drying agent, in the production of paper and textiles, and as a component of some fire extinguishers.
However, it should be noted that pure Magnesium Sulfate should be handled with care as it can be irritating to the skin and eyes, and ingestion can cause diarrhea and other gastrointestinal problems.
Contact Us
Survey No. 323, Vaduchi Mata Road, Village Lunej, Taluka Khambhat, District Anand, Nearby Cambay, Khambhat, Gujarat, 388620, India
Phone :+918035063456